Huge customer demand for new Telepass SAT device highlights the need for interoperability
The success of the new Telepass SAT device has seen customer demand continue to grow and grow. Thousands of customers are awaiting the new device which will be valid across Europe and represents a huge step forward in helping our customers manage their businesses more efficiently.
Some of the advantages of the new device include:
Customers can now configure the countries where they want the device to be activated.
Customers can now move the devices between vehicles without having to reorder a new device.
Very soon other services provided by the device will include geolocation and fleet management tools.
By the end of 2020, Telepass envisages a full European Toll coverage for the new device creating once and for all a single pan European device. The following image shows the toll services available now and in the future with the new device.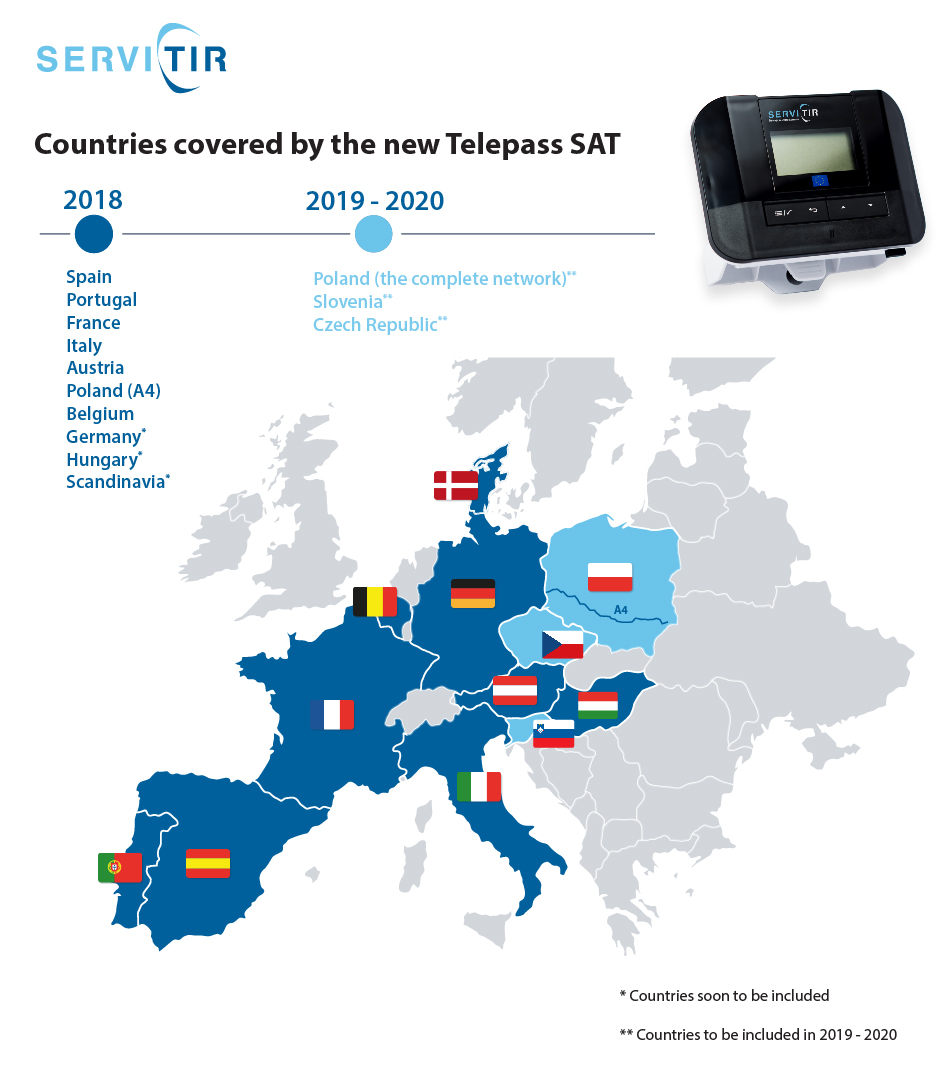 ​In the meantime, if you have not ordered the new device – don´t waste time. Telepass is treating orders on a first come first served basis. Use the following link to pre-order TODAY! 
https://servitir.com/en/preorder-telepass-sat.html
Източник: http://www.servitir.com
---
Сподели тази новина:
---
---
---
Последни новини